Description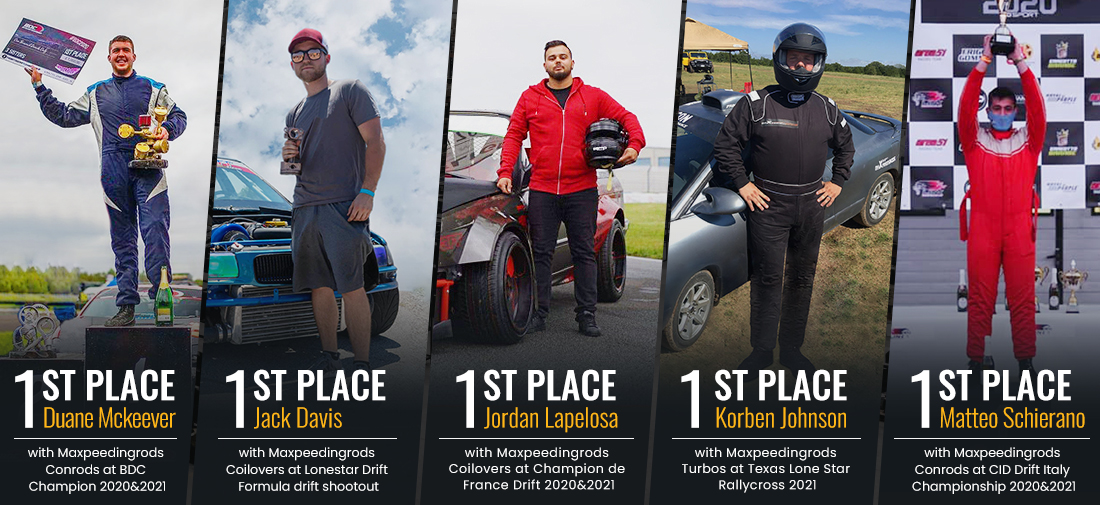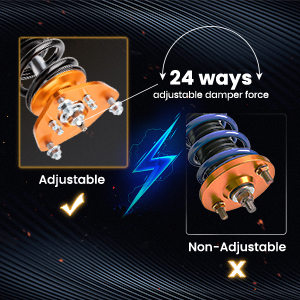 1.Adjustable Damper & Height
24-way adjustable damper force allows the user the ability to dial in your coilovers to any driving needs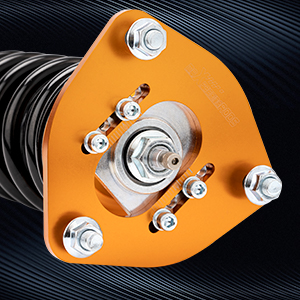 2.High Quality Components
Most components of the suspension parts are made from 6061-T6 aluminum to increase strength and rigidity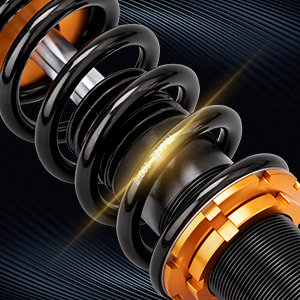 3.High Tensile Strength Spring
Tested under a 600,000 time continuous compression test, the spring distortion was less than 0.04%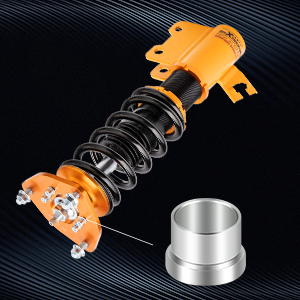 4.Twin-tube Construction
Twin-Tube shock design is used for low internal frictional resistance and dust boot protects damper seal
Overview
As part of a car, hairspray lovers are one of the best things you can do to suppress an electric shock. Maxpeedingrods has been at the forefront of providing high performance coils in the UK. This coil replacement is guaranteed to for your compatible for Nissan S13 Silvia Sileighty 180/200/240SX 1989 - 1993 to resist shock, and it is perfect for OEM replacements and aftermarket coils.
Adjustable Coilovers can is used to run for comfort and sports in urban areas, winding roads.Prior to installation, the damper and spring are assembled as a unit and replaced as a unit in the event of failure of any of the subparts.Maxpeedingrods 24 ways adjustable Coilovers kit's allow adjustment of the vehicle's suspension. This allows you the ability to perfectly dial in your coilovers system. We always provides performance coilovers for sale with a budget price and attentive services. You can enjoy comfortable riding experience in all road conditions.
Application
Compatible for Nissan S13 Silva Japan Market 89-93
Compatible for Nissan S13 180SX Japan Market 89-98
Compatible for Nissan S13 200SX Europe/New Zealand Market 89-94
Compatible for Nissan S13 240SX North America 89-90
Compatible for Nissan S13 Sileighty Japan Market 98
Specifications
daily driver, occasional autocross day or occasional track days.
Product included:
complete coilovers 2 front and 2 rear
a pair wrench for height adjustment.

Top mounts: pillow ball top mount with camber plate front, standard rubber top mount rear
Damper: 24 levels rebound damper adjustable
Spring rate: front: 8kg/mm(448lbs/in) ;Rear: 7 kg/mm (392lbs/in).
Adjustable height: Yes lowering 1'' to 3''.
Shock type: Twin tube.
Spring Preload: 7-10 mm.
Color:golden.
Warranty: one year.
Gross weight: 23.68kg
Package size: 63*51*21cm
Features
- Able to lower ride height by 1''-3''; allows user to have a more aggressive stance.
- Coilovers are 24-way adjustable. Rebound and Dampening adjustment which allows the user the ability to dial in your coilovers to any driving needs. The user can enjoy a comfortable riding experience in all road conditions.
- Pillow ball top mount -- this design helps combat noise while tuning. It also improves the steering feel and response
- Twin-Tube Shock design is used for low internal frictional resistance in order to increase efficiency and keep shock temps low.
- Height adjustment does not sacrifice damper stroke length.
- These coilovers are able to have their height adjusted without being taken out of the car.
- High Tensile strength performance spring---Tested under a 600,000 time continuous compression test, the spring distortion was less than 0.04%. Plus, the special surface treatment improves the durability and performance.
- Adjustment tools included in the kit.
Notice
Please check your car information before purchase. If you are not sure, please contact us for help£¡
No drilling, cutting, or modification necessary.
SPECIAL NOTES: Prior to installation, verify all hardware and properly tighten.